"Beer is PROOF that god loves us and wants us to be happy"
– Benjamin Franklin (Author, Scientist, Publisher, Diplomat and Inventor)
Coronavirus Pandemic Information
Many venues will never recover from the devastating effect of the Coronavirus Pandemic that is currently upon us. The ones that do survive will need your support more than ever. Please be aware that different social distancing and hospitality arrangements apply across different parts of the UK. Special restrictions may apply to any establishments we have written about in this blog. Indeed, some of these venues may not be open at all. Please ensure you have checked with each individual venue before visiting to confirm their hours of trading and their Coronavirus contingencies they have in place. Stay Safe - Stay Healthy!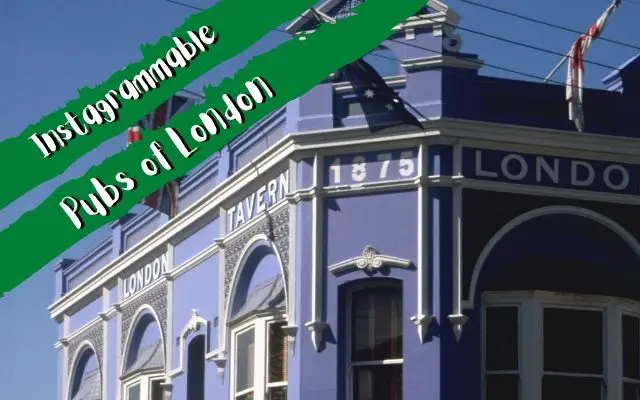 Londons Pubs Instagram Selection Instagrammable pubs in London are literally everywhere and with around 3500 London Pubs to choose from, it's doubtful anyone could ever exhaust...
Read More
How Many Pubs Are There In London?
Getting an exact number of Londons Pubs is likely impossible as the figures are fluid and change on a daily basis.
We believe the most up-to-date and reliable data on the actual pub figures for London are those supplied by the Mayor of Londons office. As part of their annual Cultural Infrastructure Report, their 2019 publication entitled Londons Pubs Annual Data Note – states there were 3540 pubs in London at the time of that particular publication going to press. 
What Is Londons Best Pub?
The Harp in Covent Garden!
Of course this is clearly a question that has no right or wrong answer as such. The outcome has to be deduced utilising your own personal checklist of pub going criteria.
What do you enjoy about Londons Pubs? Are you a beer person, a foodie fanatic or are you driven by atmosphere and ambience or perhaps location? All said this is something that you alone as an individual can decide.
Why have we chosen The Harp in Covent Garden as our pick for Londons Best Pub? Simple, it tops our list of criteria that we use to determine our best London pub picks. You can view our EXACT Top Secret criteria listing below: 
What Beer is Available?
Did we properly consider point 1?
What Is Londons Biggest Pub?
The Porterhouse in Covent Garden is the Biggest Pub in London.

With a huge floor space set out over three levels, and a further nine split-levels, this easily takes the mantle of Londons Biggest Pub.

We're talking about floor space for customers here though. There are actually bigger pubs in London, pubs offering accommodation etc, but not bigger pubs that offer this much space for their thirsty customers.

Don't get lost trying to find the bathrooms!

If you'd like to know more about The Porterhouse Pub in Londons Covent Garden, please check out our blog post on the Biggest Pub in London
What Is The Oldest Pub In London?
What a loaded question – this seriously depends on who you ask!
To be honest there is no exact criteria for defining an answer to this question. This is because one establishment will make the claim based on the age of the building, another on the age of their licence, and yet another on the age of their name!
Identifying Londons Oldest Pubs is one of our missions here at Londons Pubs and we'll shortly have an entire page dedicated to this very topic.
Stay tuned!
What Is Londons Smallest Pub?
The Rake in Borough Market is the smallest pub in London we've been too without a doubt. It fits only about 20 people max inside.
The Dove in Hammersmith has the Worlds Smallest Bar (as certified by the Guinness Book of Records) with only three bar stools and perhaps room for five or so standing.
But again, as with Londons Oldest Pub, there are many claimants to this title.
Londons Pubs: News Headlines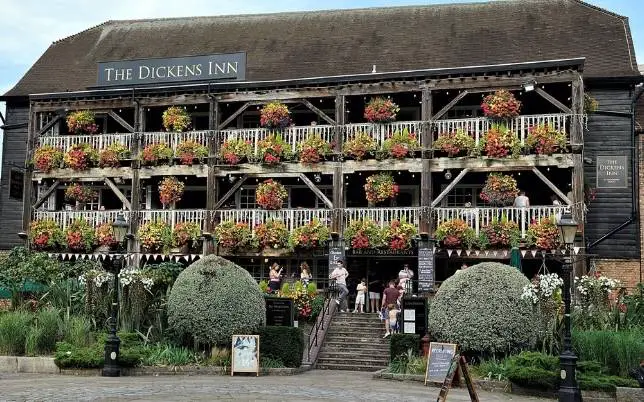 One of London's most famous riverside pubs The Dickens Inn has a long and colourful history dating well back to the late 1700s.
Interestingly, after it's redevelopment in 1976, the pub was formally opened by Cedric Charles Dickens (the great-grandson of the famous 19th-century novelist Charles Dickens) who quoted at the time "My Great Grandfather would've loved this Inn"
Read More…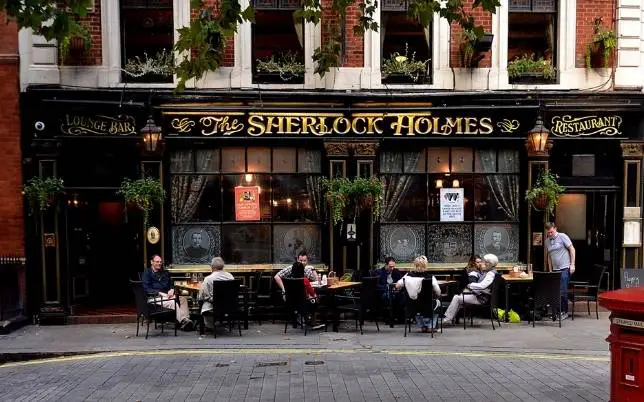 This London Pub was actually called the Northumberland Arms until 1957 when it was rebranded as The Sherlock Holmes as a tribute to the fictional sleuth.
Upstairs the pub now houses a complete replica of Sherlock Holmes and Dr. Watsons study from their fictional address of 221b Baker Street. This is certainly London Pub with a story to tell.
Read More…
"In England, when you want to find out how people are feeling, you go to the pub"
– Martha Gelhorn (American Novelist and Travel Writer)
Explore The World of Londons Pubs
Join us on our amazing London Pub journey in the never-ending hunt to find London's BEST PINT.
We research, we visit and of course, we imbibe – all in order to bring you the best information in regards to as many of London's Pubs as possible. We can't visit them all of course, but we'll have a good crack.
Only 3000+ more to go!
"Beer makes you feel the way you ought to feel without beer"
– Henry Lawson (Australian Writer and Poet)
Londons Pubs History:
From Romans to Gen Z!
It was the Romans that bought the first incarnation of a London Pub to Britain with their roadside tabernae more than 2000 years ago.  
These tabernae slowly developed over the centuries to become alehouses, inns, public houses and eventually as we know them, PUBS!
Londons Pubs have served over time as accommodation houses, military posts and social centres. Pubs have been at the centre of British culture and are a base of community lifestyle countrywide from John O'Groats to Lands End!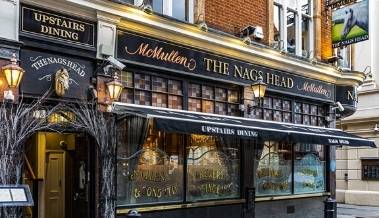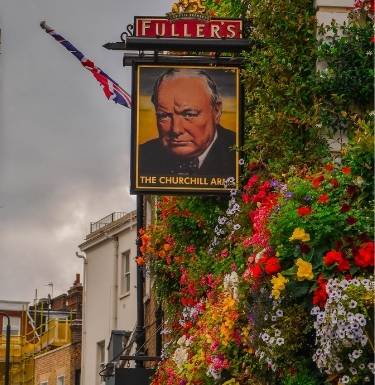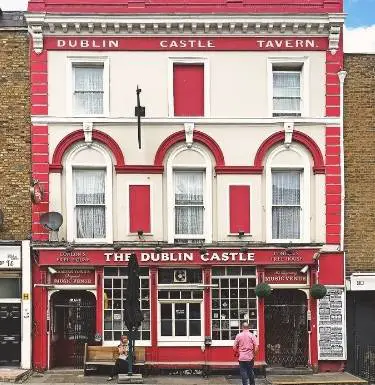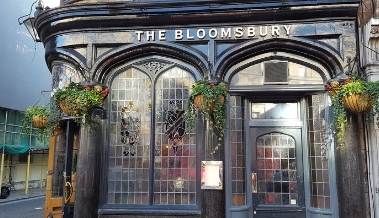 "You meet a better class of person in Pubs"
– Oliver Reed (English Actor)
LondonsPubs Historical Walk
Londons Pubs in Westminster
Londons Pubs History Tour